Lincoln
Genesis Dental Care Lincoln is located at the Carlton Centre shopping park where there is ample free car parking spaces. The practice provides NHS/Private/Independent dentistry to all sectors of society, in a relaxed and friendly atmosphere. All our facilities are at ground floor level and the reception area has been designed with disabled access in mind, we have a dropped reception desk to accommodate wheelchair users.
We aim to accommodate all patient needs but where this is not possible we have routes of referral in place. For example referral to a community clinic if a patient is anxious and unable to tolerate treatment without sedation. We welcome referrals for specialist orthodontics and facial rejuvenation. We also have a hygiene therapist who specialises in periodontal treatment.
Patient Membership Plan
NHS treatment options are to be paid before treatment commences. Up to band 2 and band 3 treatments must be paid in full before treatment finishes.
Maintenance Plans:
Maintenance Plan 1: £13.50 per month
Maintenance Plan 2: £18.50 per month
Hygiene Plans
Hygiene Plan 1: £5.50 per month
Hygiene Plan 2: £10.75 per month
We offer 0% Interest Free finance, and also interest charged finance. Please contact us for more information.
Charges and Fees
Treatments available
A wide range of dental treatment is available within the practice with our dentists having various post qualifications and varying years experience. Any treatment that cannot be performed in practice can be referred both internally in the company and externally.
Suggestions and complaints
Any suggestions and complaints should be referred to Samantha Ward, our practice manager. Click here for details of our complaints procedure.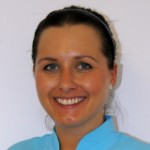 Sarah Miles
Hygienist – Diploma in Hygiene Therapy Sheffield 2012
GDC No. 229465 
Sarah qualified from The University of Sheffield in June 2012 with the dual qualification in dental hygiene and dental therapy. Keen on promoting oral health she was also awarded the Tepe prize for excellence in oral health promotion.
She prides herself on being able to put patients at ease and particularly enjoys treating children and helping patients with advanced periodontal problems.
In her spare time Sarah is a fitness addict and likes to weight train with her fiancé and go for long walks with their two black Labradors.
Sarah is able to offer routine Dental Hygiene visits and more advanced perio treatments.
Amarinder Sanghi
Dentist
GDC no. 105170
Amarinder qualified in India in 2002 has a specialist interest in cosmetic and restorative dentistry including composite/porcelain veneers, crowns, dentures, bridges and full mouth rehabilitation. Amarinder is an Inman Aligner certified dentist persuing post-graduation in fixed and removable prosthodontics from Kings College London.
Amarinder sees both NHS and private patients.
Monika Butler
Dentist Lek Dent Warsaw 1989
GDC no. 110836
Monika qualified in Poland in 1989 and has worked for Genesis since 2010. Monika offers appointment every Tuesday until 7pm and occasional Saturdays working 3 days a week and sees patient on both an NHS and Private basis.
Manu Cherian
Dentist BDS Manipal 2000
GDC no. 117446
Manu qualified in India in 2000 and joined Genesis in 2010. Manu offers his services at both the Lincoln and Grantham practices and has a special interest in orthodontic treatment which he can offer on a private basis, including Invisalign treatments.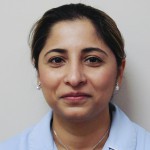 Umbreen Fatima
Dentist BDS Punjab 2001
GDC no. 145773
Umbreen qualified in Pakistan in 2001 and has worked for genesis since 2010. Umbreen works full time providing a late night and Saturday morning clinics on a rotational basis for patients who have varying work commitments.
Umbreen provides both NHS and private treatment

Peju Adeniran
Dentist – BChD Nigeria 1986
GDC no. 78789
Peju qualified in Nigeria in 1986 and has been practicing in the UK for 17 years.
Peju has been with Genesis since 2010 and working four days a week also offers a late night and Saturday morning clinics on a rotational basis for both NHS and private patients.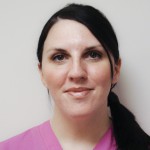 Vicky Jones
Hygienist Dip Dent Hygiene RCS Edinburgh 2006 
GDC no. 102910
Vicky qualified as a hygienist in 2006 after working as a dental nurse for 2 years. On qualifying Vicki won the GDC prize for professionalism and the Royal College of Surgeons award for UK's highest exam scores.
Vicki has been providing full hygienist services for Genesis since 2007 and works on a private basis very closely with all our dental surgeons.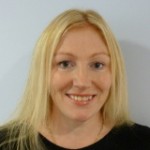 Samantha Ward
Practice manager
GDC no. 136720
Samantha joined the practice as a dual site practice manager in February 2011 managing both the Lincoln and Grantham Practices.
Before joining Genesis, she worked as a practice manager and a dental nurse for 15 years.

Sakina Needham
Practice Senior

Sakina Joined the Practice in 2010 as a dental nurse with a post qualification in dental radiography and has since taken on the role of practice senior. She has undertaken additional training and is now the practice's Patient Care Co-ordinator. This enables her to spend additional time with patients in order to explain the various treatment plan options available, and to help patients decide which option would be the best one for them. She also helps provide patients with a fuller understanding of the services we provide.

Rebecca Hayes
Dental nurse
GDC no. 212838
Rebecca joined Genesis in 2008 as a trainee dental nurse and has since qualified in 2011 working full time.

Chloe White
Dental nurse
GDC: Awaiting confirmation

Chloe joined Genesis in January 2012 at the Gainsborough practice and relocated to Lincoln in August.
Chloe is about to embark on an apprenticeship course to reach qualification.

Kerrie Garton
Dental nurse
GDC: 247881
Kerrie began with the company as a receptionist and is now a qualified dental Nurse NVQ level 3, which she gained at Lincoln College in 2013.

Katie Bland
Trainee dental nurse

Katie joined Genesis as an apprentice receptionist, having taken advantage of our apprentice scheme. She has since progressed to the position of Trainee dental nurse.

Alexandra Francis
Trainee dental nurse


Alexandra is our new trainee dental nurse who will be attending Lincoln college to gain her dental nurse qualification.
Complete the form below to get in touch
.
01522 245030
Opening Times
Mon, Wed, Thu, Fri:  09:00 – 17:30
Tue  09:00 – 19:00
Sat: 09:00 – 12:00
Contact us
3-4 Carlton Mews,
Carlton Boulevard,
Lincoln
LN2 4FJ
tel: 01522 245030
Out of hours: : 111
Email:
lincoln.practice@genesisdentalcare.com
How to find us
We are around the corner from the Co-Op at the end of the Carlton Centre shopping park.where there is ample free car parking spaces.